Blog > Tunisi Waterpark Tunisia
Slide Srl is engaged in the design and construction of water attractions also at an international level and this project is an example.
The Water Park
The project was born in an area adjacent to the beach in a West African country, Tunisia.
The building company and owner of the area had the need to exploit the tourist attraction not only at the hotel level. But also to keep their guests busy within their site with a water park that could be exploited by customers. We are talking about an area with an extension of 1 hectare.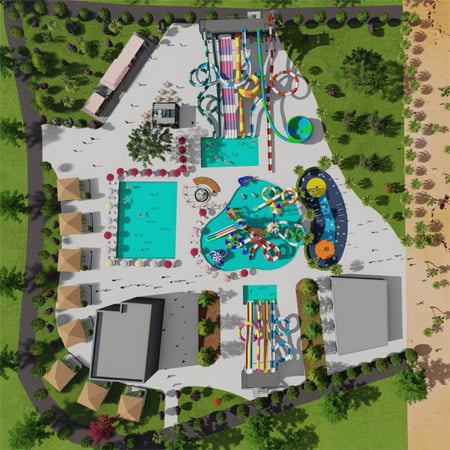 Do you have to design your water park? Entrust the design to Slide Srl, contact us for advice on the project
Fill out the form, we will reply to you within 4 days
The water attractions present in the Water Park
We have created two front batteries of slides, the classic toboggans to be used also with inflatable boats, with a multi-track in the center that end their path in the pool. On the side, a space bowl with a fall into the pool and a free body loop with braking finish has been added where the youngest can unleash their desire for adrenaline.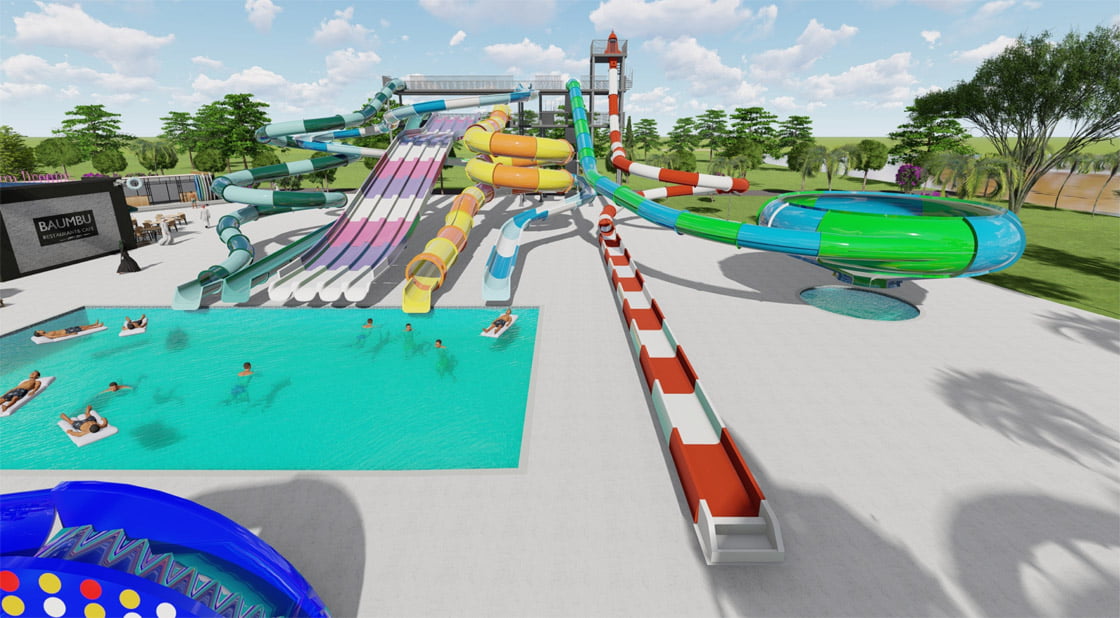 In the front part there is instead a battery of slides with lower heights where parents can go down even with the little ones in complete safety. Here, too, the classic free-body baby toboggans and baby kamikaze leave no doubts for fun.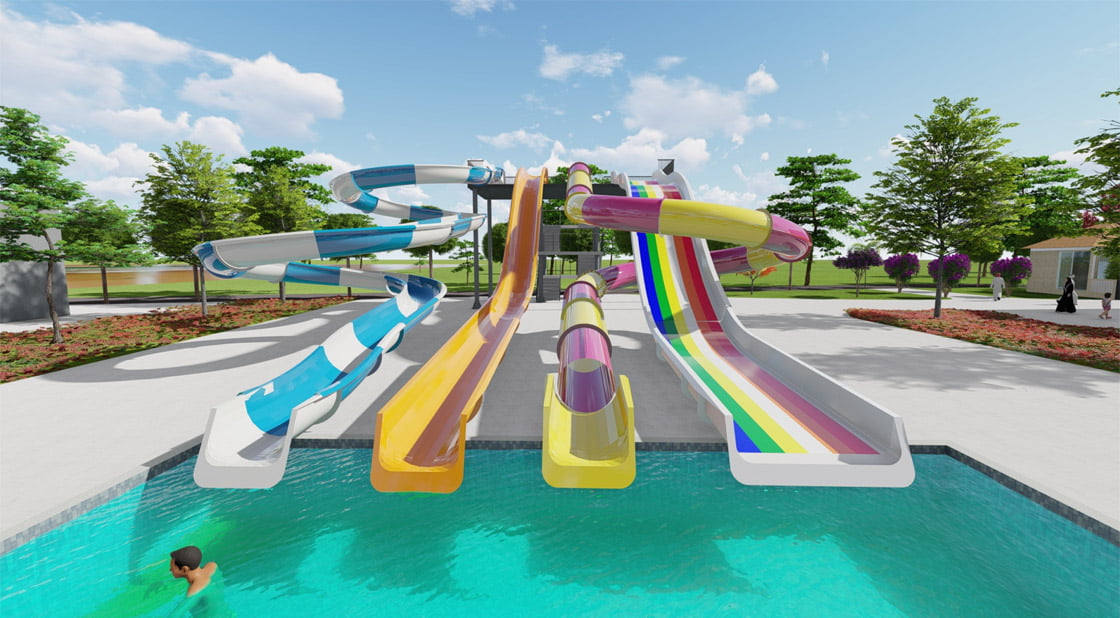 Playground Castle, Spray Park and swimming pool
In the center, on the other hand, to give mothers greater control, we have inserted a lagoon where children can enjoy, always independently and safely, the fun of a Maxi Playground castle that occupies the entire area.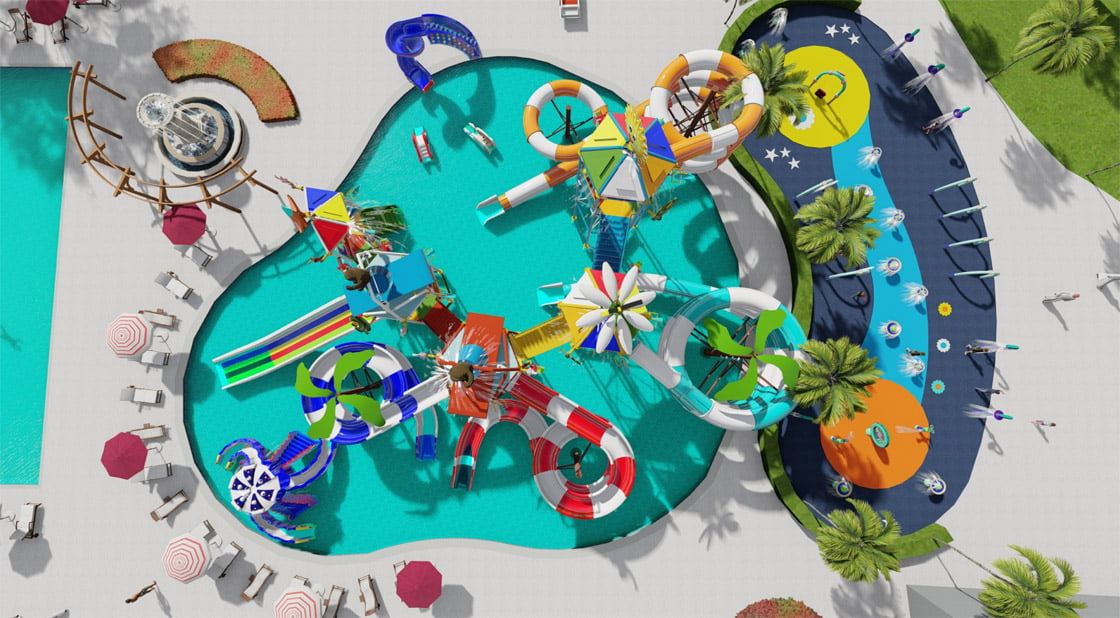 And could not miss a colorful Spray Park near the Maxi castle where you can exchange fun at any time of the day.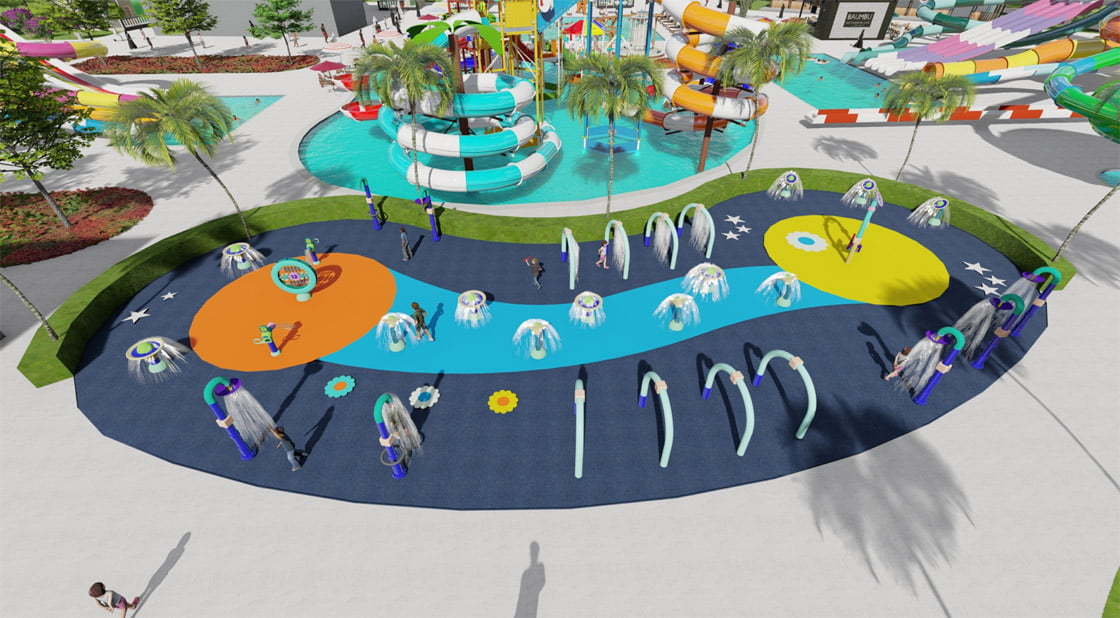 Finally, users can also have fun inside a play pool with a free swim catching the waves of the nearby sea.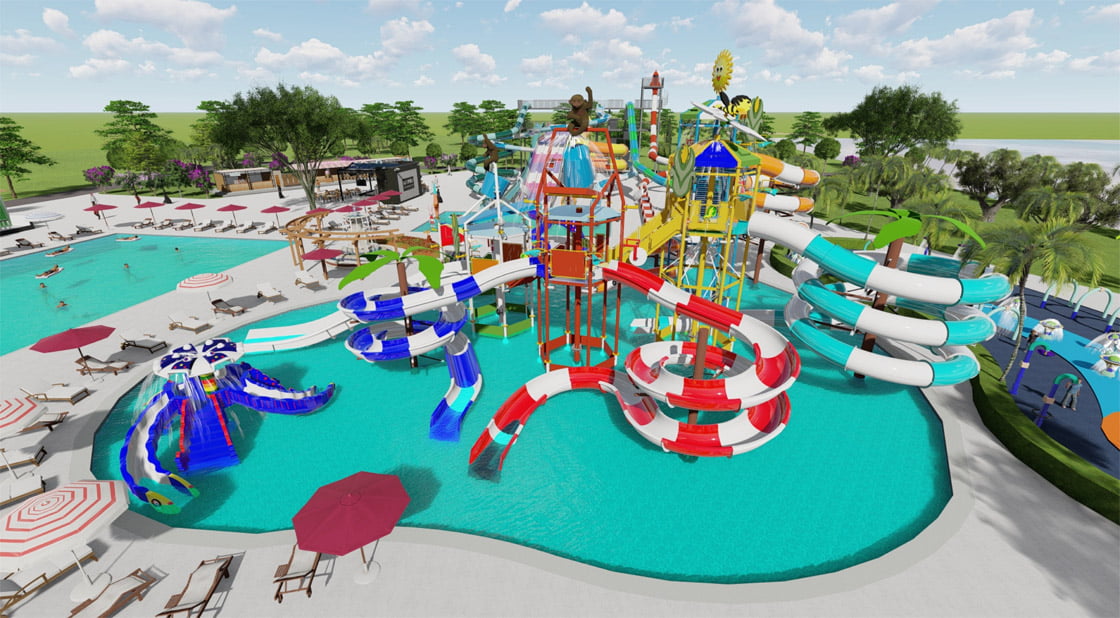 Don't know what a rendering is? Click here to learn more.