Multi-track free-body water slides
The Multi-track or Multislide water slide is a traditional slide in water parks and is one of the most used. It is made up of multiple slides that form a path full of undulations along which exciting races can be enjoyed between users at the same time.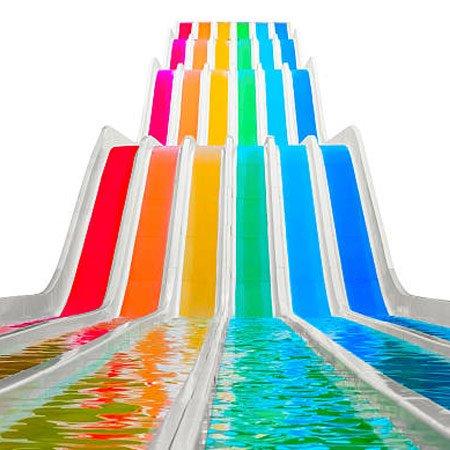 Technical specifications
Diameter mm:
550 x 20 x 80 Ø
Request more information on Multi-track water slides, other water slides or request a consultation for your water park or project
Fill out the form, we will reply within 4 days
Water slides for the whole family
Slide designs, manufactures and installs water slides for water parks, tourism villages, resorts, hotels, and public and private swimming pools.
The wide range of products available can meet the needs for water entertainment of adults and children.
On the page dedicated to water slides there are products that can meet every customer's need. Adrenaline rush, closed section with use of dinghies, family and rafting, iconic, and more. In addition, there are slides dedicated exclusively to children and water games.
A water slide is a recreational equipment made of a fiberglass tube usually with a diameter of 80 cm. It is usually found in water parks, but not only.
For more information you can click here.