Family Slide Water Slide for Water Parks
The Family Slide is a water slide designed to offer adults and kids the same thrills as rafting down a rushing stream. The iconic wide section allows the circular dinghy to project the various crews along a continuous path of curves and straight bumps.
To experience great emotions and fun in complete safety.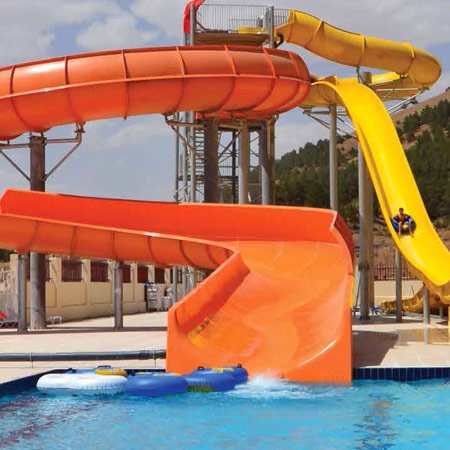 Technical specifications
Diameter mm:
1000 x 3000 Ø
Request more information on the Family Slide water slide or other water slides. You may also request a consultation for your park or project
Fill out the form, we will reply within 4 days
Water Slides for Resorts, Tourism Villages, Hotels
Discover all the other products offered by Slide visiting the water slides section.
The range of products is vast and split into families: free-body, adrenaline rush, closed section, iconic, and more.
In addition there are water slides dedicated exclusively to children and water games.
We would like to remind you that Slide offers its services as a turnkey general contract. The company manages each project from the business plan to the final testing of the plants. It offers its know-how to customers in Italy and abroad, with a full service.
A water slide is a recreational equipment made of a fiberglass tube usually with a diameter of 80 cm. It is usually found in water parks, but not only.
For more information you can click here.