Crazy Cone water slide: an entertaining water slide
The Crazy Cone water slide consists of one or more closed cones that can leave one side open or closed. Here a two-seater or individual dinghy swings within this iconic closed channel.
The user enters a closed tube then ends the ride by braking into an open channel or pool.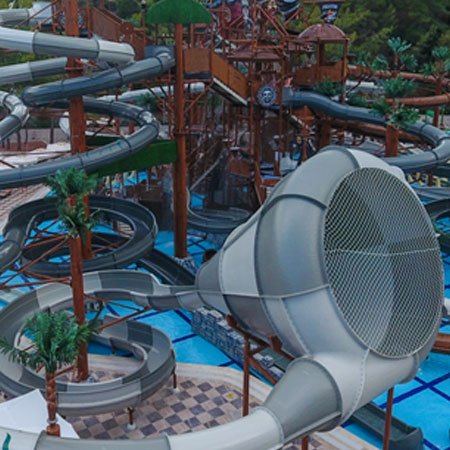 Technical specifications
Diameter mm:
1400 Ø
Request more information on the Crazy Cone water slide or other water slides. You can also request a consultation for your park or project
Fill out the form, we will reply within 4 days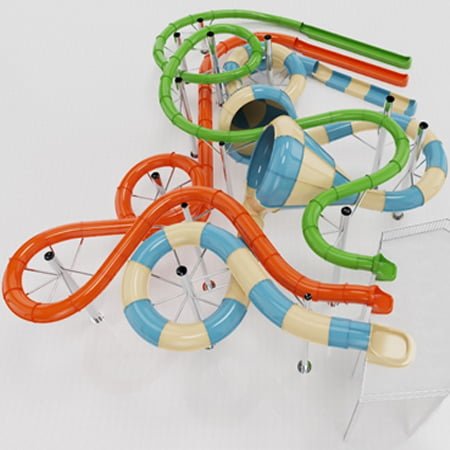 Water slides, from design to installation
Slide designs and manufactures water slides for installation in water parks, tourism villages, and public and private swimming pools.
The wide range of products available is split into lines that can meet the need for water entertainment of adults and children alike.
Free-body, adrenaline-rush, closed-section, and family and rafting water slides, in addition to baby water slides and water toys for children.
Discover all Slide's products by visiting the page dedicated to water slides.
A water slide is a recreational equipment made of a fiberglass tube usually with a diameter of 80 cm. It is usually found in water parks, but not only.
For more information you can click here.