Rocket Loop Slide, a water slide with free fall launch
Rocket Slide features a Loop tunnel and a Pneumatic Start Hatch that allows users to launch in a few seconds. The fall occurs based on the effect of gravity and the vertical launch along a path that can be semicircular, covering a slide in counter-slope. The path features curved and wide stretches then slows down and ends in an open channel.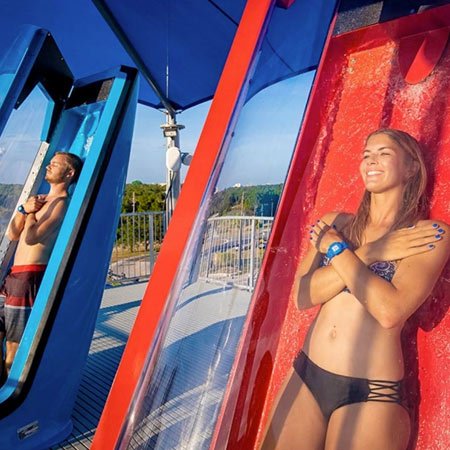 Technical specifications
Diameter mm:
820 Ø
Request more information on the Rocket Slide water slide or other water slides. You can also request a consultation for your park or project
Fill out the form, we will reply within 4 days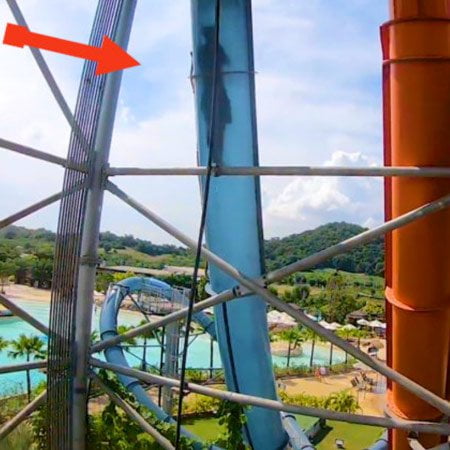 Water slides for resorts, tourism villages, and Hotels
Discover all the other products offered by Slide visiting the water slides section.
The product rage is vast and split into lines: free-body, adrenaline-rush, closed section, family and rafting, and iconic.
There are also water slides dedicated exclusively to children and water games.
Finally, we would like to remind you that Slide offers its services as a turnkey general contract, offering a complete service from business plan to plant testing. The Company offers its know-how in Italy and abroad, with a comprehensive service.
If you do not know what a water slide is, it is a recreational equipment made of a fiberglass tube usually with a diameter of 80 cm. It is usually found in water parks, but not only.
For more information you can click here.