Quote request for the construction of a water park
Interested in a water park quote?
Are you interested in receiving a complete consulting service, from design to implementation?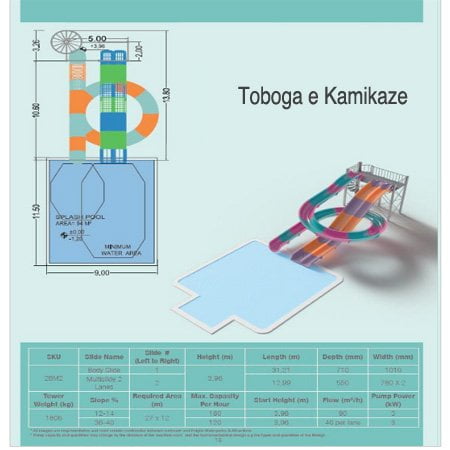 We build water parks and we handle all aspects of the project, from the initial investment to the business plan all the way to the safety of the facilities.
Request more information on water slides, themes, themed pools, artificial rocks, or request a consultation for your project
Fill out the form and our team will get back to you within 4 days
Water Park Quote
The choice of a product is as important as a its design. At Slide Srl, we think about the needs of our customers.
A water slide must be able to meet the actual needs of the customer and final users thus
we design and recommend the water slide more suitable to your needs.
Feasibility study
We review the space you have available according to the project to be implemented and we perform a feasibility study regarding your planned water slides. Our goal is to determine the real and objective possibilities of your water park given your available area. We study the existing competition, the length of the seasonality, and the attractiveness of the water slides according to your customers.
Our feasibility study includes an investment plan according to an overall program, whether big or small. This is used to calculate the ROI of your future water park or recreational center.
From here, we the plan includes several factors such as external, controllable factors, park attendance and target audience of the attractions as well as operating budget and financing.
Submit your request
If are you interested in receiving a quote for a new water park,
or you wish to buy new water slides and water toys for an existing water park,
contact us. We offer a General Contractor service.

Slide Srl
Headquarter: Via Lussemburgo, 71 36100 Vicenza (VI) – Italy
Offices: Via E. Moneta, 216 36100 Vicenza (VI) – Italy