Wave Ride extreme and fun water slide
The Wave Ride water slide is one of the most extreme and fun water slides.
Crews, embarking on two-seater dinghies, ride down a wide, breathtaking course. When they reach the lowest point, they are forced to jump into the widest slide to reach the upper portion of the track. Thus, they reach almost the same height of the start.
The crews climb and descend, eventually reaching the exit tube slowed down and safe.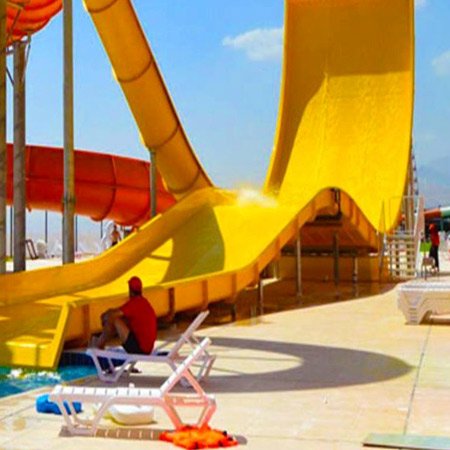 Technical specifications
Diameter mm:
4000/6000 x 550 Ø
Diameter mm:
1400 x 880 Ø
Ask for information about Wave Ride, other water slides or request a consultation for your park or project
Fill out the form, we will reply within 4 days
Water slide fun for the whole family
Slide designs, manufactures and installs not only extreme water slides but also attractions for the whole family, including children.
Water slides that can be found in water parks, resorts, tourism villages, hotels, and public and private swimming pools.
The range of products available is wide and split into lines. They can be used free-body or with the use of dinghies, while others are dedicated exclusively to children and water games.
Visit the water slides section for a comprehensive view of the products that Slide can offer to its customers. The products can meet even the most unique needs.
A water slide is recreational equipment a recreational equipment made of a fiberglass tube usually with a diameter of 80 cm. It is usually found in water parks, but not only.
For more information you can click here.