Super Space Bowl fun water slide
Super Space Bowl is a classic family water slide enjoyed using double or single manned dinghies.
It is one of the most popular and entertaining attractions.
It is a circular bowl-shaped slide where the user travels via an open or closed section at high speed.
The user goes all the way down the circular shape of the slide until reaching a downhill entrance. The user then has the feeling being sucked in when arriving in an open section at the end of the slide.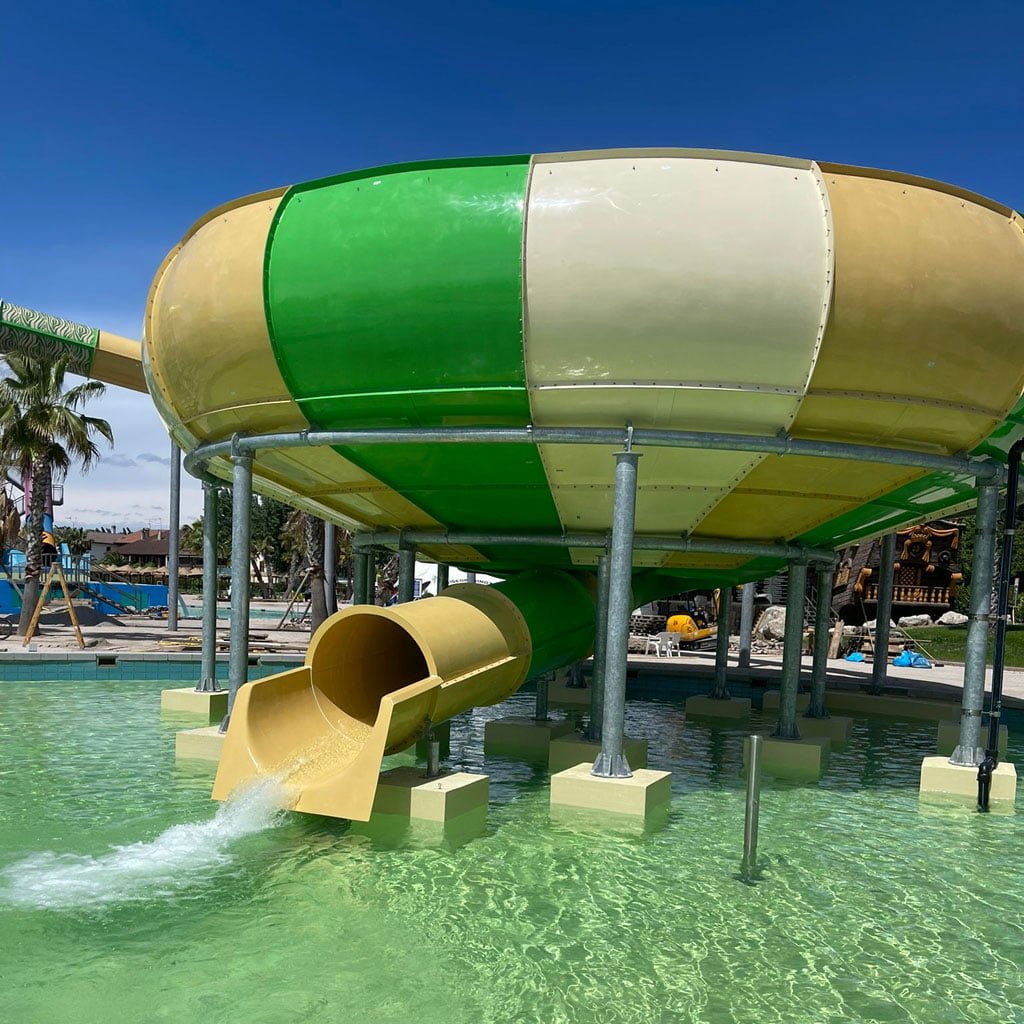 Technical specifications
Diameter mm:
1400 Ø
Diameter mm:
15000 Ø
Request more information on the Super Space Bowl water slide or other water slides. You can also request a consultation for your park or project
Fill out the form, we will reply within 4 days
Family and rafting water slides with and without the use of dinghies
Also available from the same line and similar to Super Space Bowl is the Dual Space Bowl. This is a very popular attraction in water parks for single slides thus without dinghies.
Visit also the page dedicated to water slides and browse all Slide's products. The vast catalog of water slides available can meet the needs of water parks, resorts, hotels, and public and private swimming pools.
The range of products includes not just lines for family and rafting water slides, but also free-body, adrenalin rush, closed section and iconic water slides. There are also baby water slides and children water toys.
A water slide is a recreational equipment made of a fiberglass tube usually with a diameter of 80 cm. It is usually found in water parks, but not only.
For more information you can click here.