Adrenaline-rush Freefall Tunnel Water Slide. Over 9% slope
The Freefall Tunnel water slide is an open or closed tunnel with a slope of over 9%. It offers high speed thrilling rides where the user slides in a fas free-body run.
Due to its characteristics, this water slide is an adrenaline-rush one.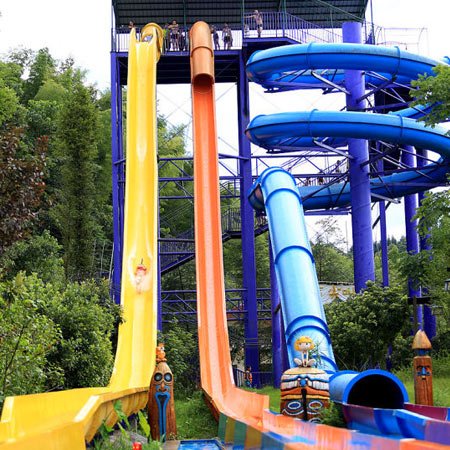 Technical specifications
Diameter mm:
820 Ø
Request more information on the Freefall Tunnel water slide or other water slides, or request a consultation for your park or project
Fill out the form, we will reply within 4 days
Adrenaline-rush water slides
Browse the other slides with steep slope and speed that offer thrill rides. Visit the page dedicated to water slides and view all products.
Slide offers a wide range of water slides for installation in water parks, tourism villages, resorts, hotels, and public and private swimming pools.
The range of available products includes not only adrenalin-rush slides but also other lines such as the free-body ones, closed section with dinghy use, family and rafting, iconic ones, and more.
A water slide is a recreational equipment made of a fiberglass tube usually with a diameter of 80 cm. It is usually found in water parks, but not only.
For more information you can click here.