Adrenaline-rush Wide Slide water slide with wave track
The Wide Slide allows enjoying thrilling rides both free body and with the help of a two-seater or individual dinghy. The track is two and a half meters wide with soft and wavy characteristics that allow riding long or medium runs.
Water slide for young and adult users.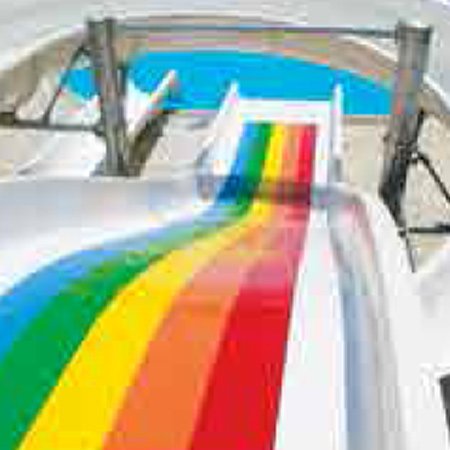 Technical specifications
Diameter mm:
550 x 2000 Ø
Request information on the Wide Slide or other water slides. You can also ask for a consultation for your park or project
Fill out the form, we will reply within 4 days
Adrenaline rush water slides
You can browse all other Slide's water slides by slope and speed when visiting the water slides section.
The range of products available for water parks, resorts, tourism villages, swimming pools, and more is vast and includes not just adrenalin rush water slides. Other lines are also avalable: free-form, closed section with dinghies, family and rafting, iconic, and more.
A water slide is a recreational equipment made of a fiberglass tube usually with a diameter of 80 cm. It is usually found in water parks, but not only.
For more information you can click here.