Blog > Gallinaro Waterpark Frosinone
Slide always designs all types of water attractions, in Italy and abroad, with the utmost professionalism and experience.
From play center to Water Park
With this new project we are recovering an unexploited area of a play center in southern Italy, with few games and attractions. So we decided with the property to make it usable with a series of attractions such as to transform the play center into an Water Park.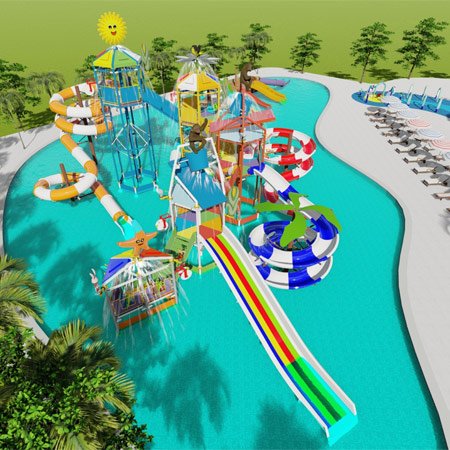 Request information on how to build your own water park, on water slides or contact us for advice on a project
Fill out the form, we will reply to you within 4 days
The Water Park Project
The investor's expense will be amortized by future economic flows on which we tend to arrive with the new attractions for both large and small.
It is proven that in times of recession and crisis, human beings need and seek entertainment as a destination for mental release.
We of the Slide Team are aware of this. In fact, our motto is "your fun is our passion" with these words we always want to dedicate ourselves to projects in a scrupulous and methodical way, making sure that every corner of the park is designed to allow the development of each square meter.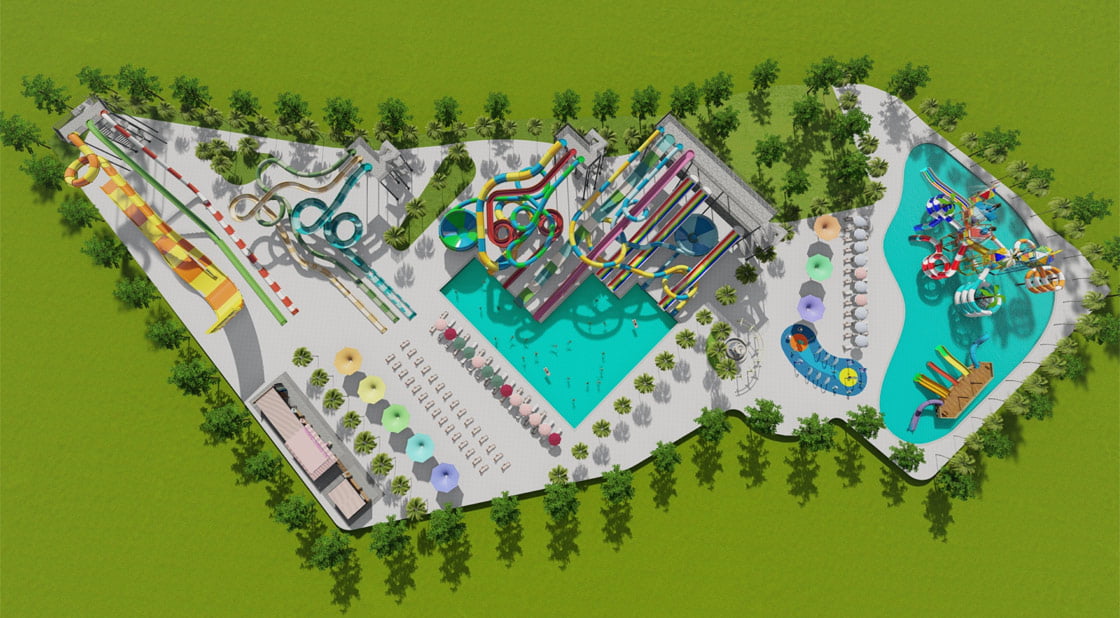 The paths that people tend to use must be such as not to create crowds that would make the areas adjacent to the attractions too crowded with them.
Swimming pool, water slides, castle playground, and Spray Park
Going into detail, we have designed a recreational pool dedicated to children where both a Galleon with 5 starts and a Playground Castle with 6 starts has been inserted. The concentration of fun is absolute and in complete safety.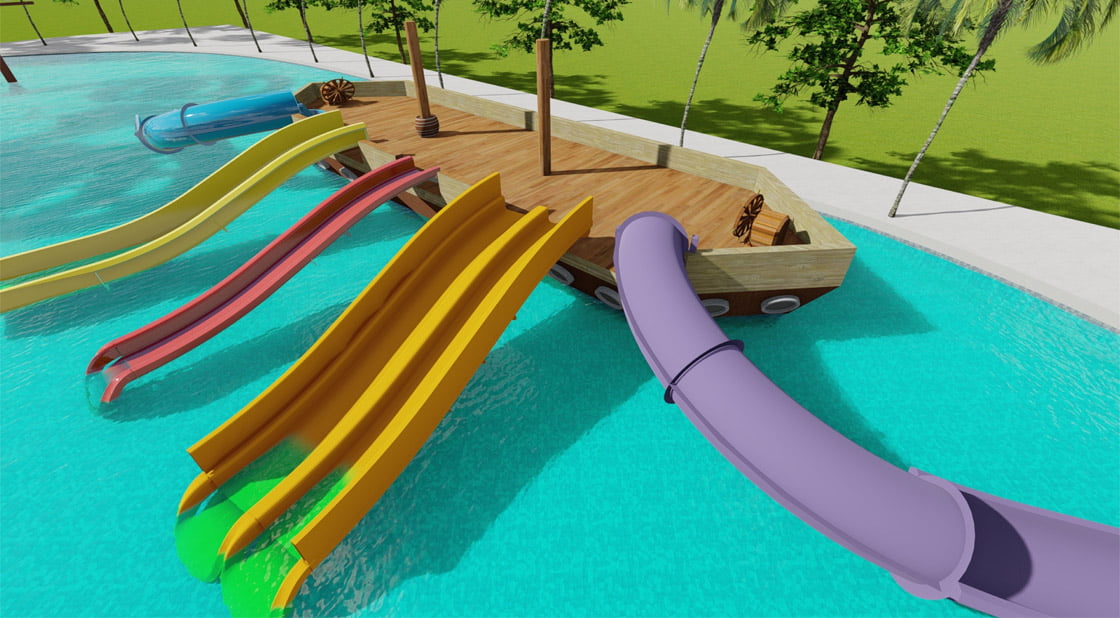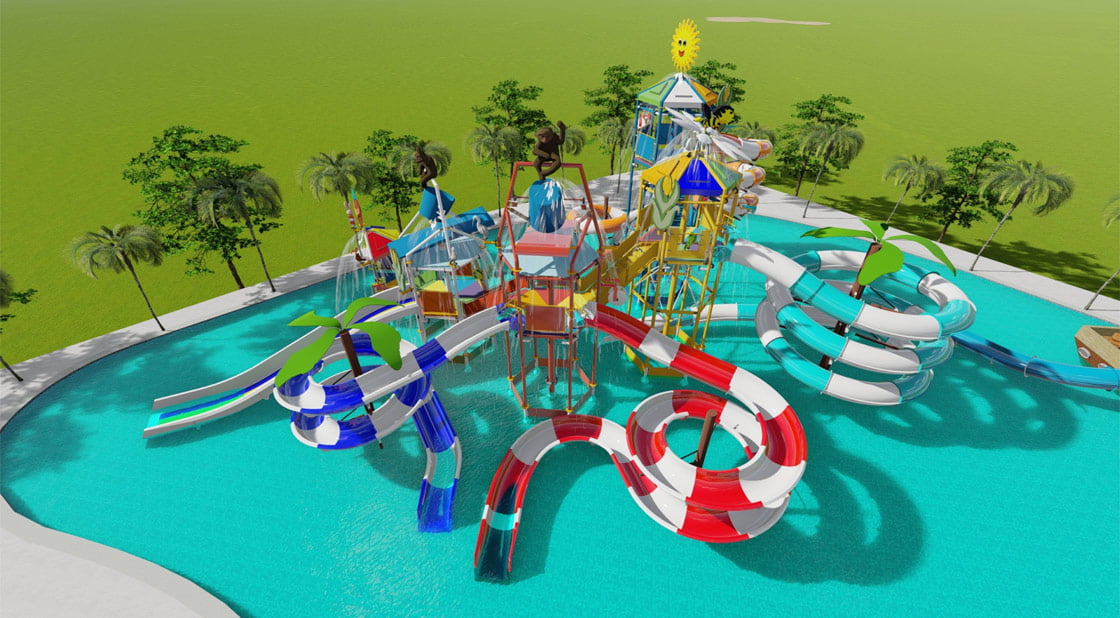 For outdoor fun there is also a Spray Park with various colored shapes and geometries.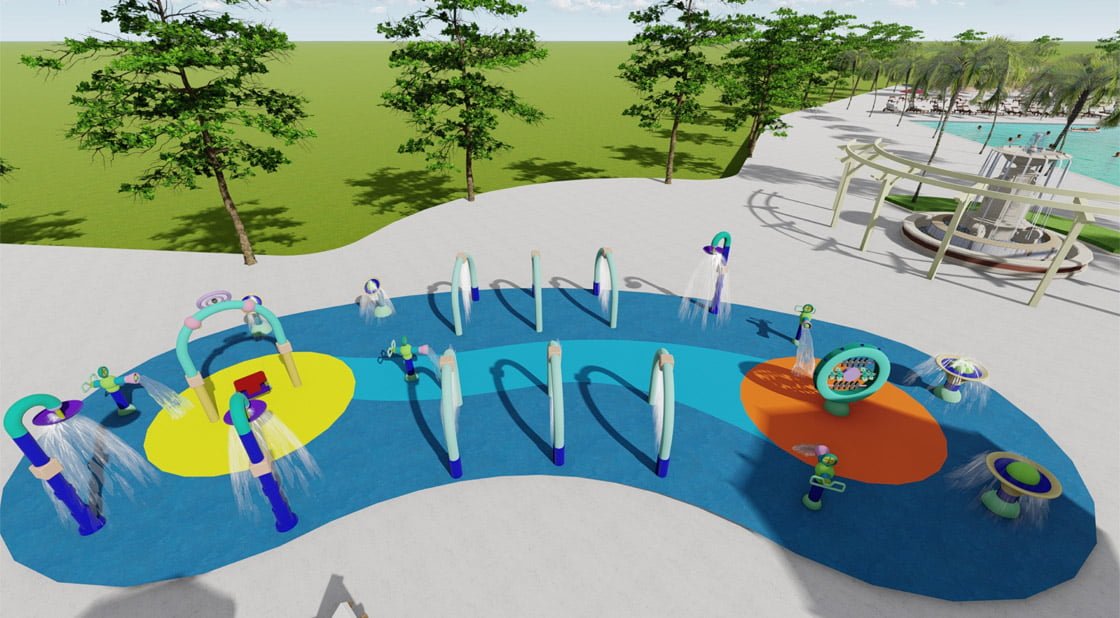 There is no shortage of water slides ready to guarantee water fun for the whole family in complete safety.
A series of Batteries of slides has been designed ranging from Toboggan to Kamikaze, Tubi 1400 and 890, to the free-body Space Bowl, to the Super Space Bowl with rafts. And you can't miss the most adrenaline-pumping slides such as the Wave Ride and the Water Roller Coaster.
The shape of the starting platforms is such as to create a greater continuous flow of people, a focal point for our client.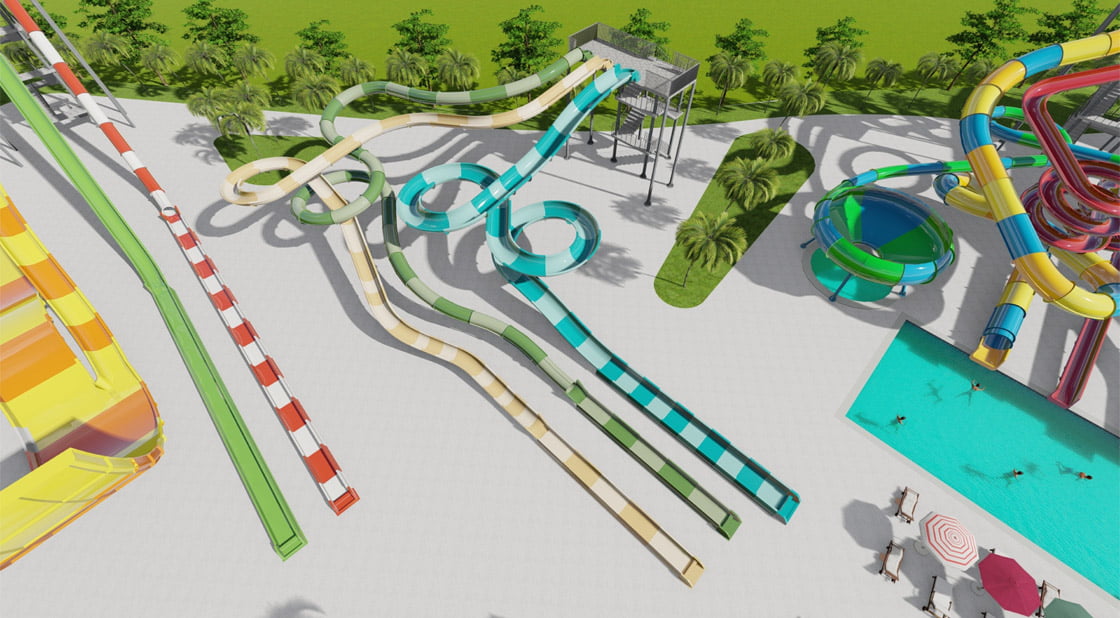 In the following phases we always attach renderings and videos to our Masterplans, so our client is able to grasp a three-dimensional reality and understand how the future project dedicated to his Water Park will be.
In the third phase of the Masterplan, we also dedicate ourselves to the phase of the Customized Park project, moving on a creative path of the project. This will be characterized by a phase of further transformation of the Park and the choice of the Mascot, which will forever accompany its image linked to the Water Park.
More information on what a rendering is can be found here.